checking off one more thing from the list of to do's before we can totally immerse ourselves in moving to arkansas. yesterday i finished up teaching crafts for the basketball bible camp we had at church this week. and today ........ after my butt endured 4 hours of the bleacher in the gym at church while phoebe and david each played 2 games ....... we will be done with upwards basketball after the awards ceremony tonight. thankfully that will be in the sanctuary with the nice padded pews. ahhhhh.
next week we will be helping a young couple from our church with their wedding. i am decorating the fellowship hall and the sanctuary and ben is doing their rehearsal dinner. they are getting married a week from today ( remember that is also my birthday folk. lol. looks like it will be greatly overshadowed)
since we will be quite busy next saturday and we are going to arkansas the next week to look for housing (get ready
jeru
), we went out last night. mom had taken the kids after camp was over at 3 on friday and they all spent the night with her. thanks mom your the best. so ben and i went out.
first to see
pirates 3
.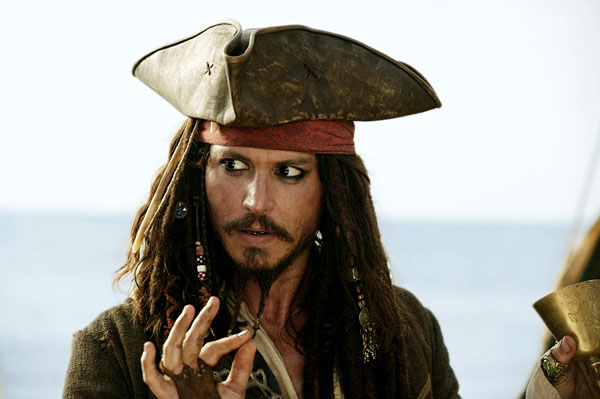 have i ever mentioned i love johnny depp. totally love him. ever since 21 jumpstreet.
and orlando isnt bad to look at
and i always love the story line with a girl that can kick some guys....well you know.
lol.sorry i digress. but i was really ready to see the final chapter. it was good. a bit trippy in places. and by trippy i mean like as in acid trip...... strange, yes. but very good.
after the movie it was around 7 so we walked an unexplored area of san antonio's riverwalk we had never been on before.
then met some another couple at, i would have to say my favorite resturaunt,
carmen's de la calle
. its an awesome tapas restaurant with live jazz and flemenco dancing. its only open on thurs - sat. great food, great music and entertainment, and really really great sangria!!!! its a must. go there when you get the chance.
so no bites on the house yet. its so clean its surreal.