My Etsy shop is resembling something more like a bake shoppe these days. I just wanted to show you some of the recent confections.
These first two were custom orders.
One a personalised birthday cupcake, with pearly sprinkles no less!

The other is a remake of a cupcake I made earlier called "Tiny Dancer". Everytime I think of this one I always have the Elton John song running through my head.

"Hold me closer tiny dancer..."
These other two I have had in my head for some time. Just like the Little House on the Cupcake's, even birds want to live in the sweetest spot. Both of these "Feather Your Nest" 's are listed on Etsy.
One in pink and one in blue. Both have a twig and leaf design on the bottom of the cupcake and pearls for eggs.
And speaking of sweet confections, I would like to mention a series of books I have become hooked one.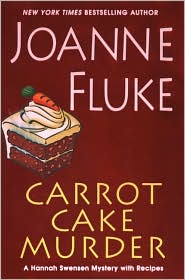 Hannah owns a cookie shoppe and has an unfortunate knack of stumbling upon murder victims. And the added bonus of each book is that they are chocked full of recipes. I've been dying to get down to trying some of them but that requires time and a clean kitchen to start with. So for now I am just dreaming of them and sticking with my own easiest peanut butter cookie recipe.
In fact, I think I will take some of the dough out of the freezer and bake up a batch right now.